Central Massachussetts Stairlifts offers Straight Stairlifts, Curved Stairlifts, Outdoor Stairlifts and Commercial Stairlifts by Bruno Stairlifts in Central Massachssetts, Greater Boston Massachussetts and all surrounding areas.
Call or Email Today for FREE no Obligation Consultation
508-475-9894
Bruno's durable, outdoor curved stairlifts crafted to your home.
Elite Outdoor Curved Stairlift
Model: CRE-2110E
Appreciate the freedom of your own backyard with a Bruno Elite Outdoor Curved stairlift. Custom-made for your stairs, Bruno's Elite Outdoor Curve stair lift precisely matches the distance, elevation and angles of your stairway. Relax outdoors with an easy-to-use Bruno Elite Outdoor Curved stairlift – built specifically for your home.
Get a free stairlift quote from your local Bruno dealer. Find out why Bruno receives excellent stairlift reviews and customer ratings!
Bruno's Outdoor Curved Stairlift Gives All-Weather Relibility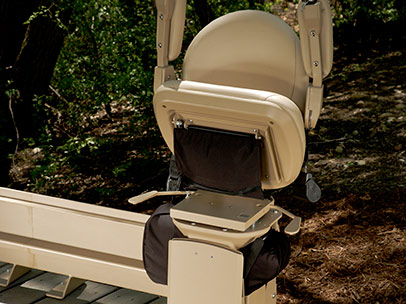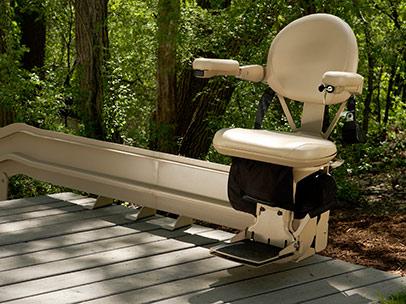 Product Highlights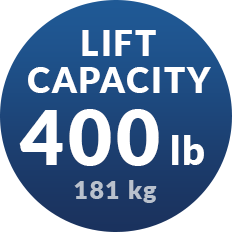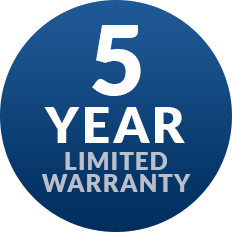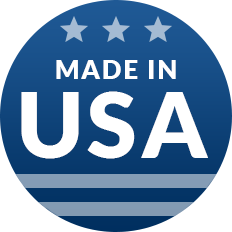 Leading outdoor curve stairlift in North America
Performance tested 0°F-125°F (-15°C-52°C)
Marine-grade vinyl padded seat and armrest
Offset swivel seat; flip-up arms; folding footrest/seat
Waterproof cover travels with chair for weather protection
Custom-designed to maximize stairway space
Dependable power even in electric outage
Wireless call/send controls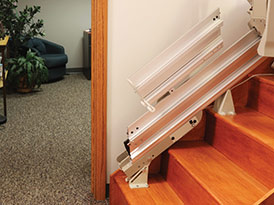 Power or Manual Folding Rails
For narrow hallway or when doorway is at bottom of stairs. Manual or push-button automatic.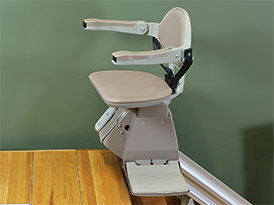 Power Swivel Seat
Control on chair arm or wireless call/sends.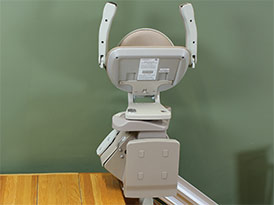 Power Folding Footrest
Power flips up/down footrest when seat is raised/lowered. Arm switch control optional.

Specs
Seat pad size: 17.5 in x 15 in deep (445 x 381 mm)
Footrest size: 10 in long x 9 in deep (254 x 229 mm)
Adjustable width armrests: Up to 21.75 in (552 mm) between arms

Power
Two 12-volt batteries
Charges at top or bottom position

Safety
Obstruction sensors
Seat belt
Offset swivel seat