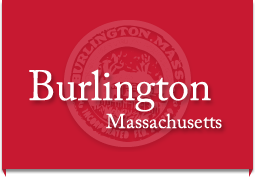 Central Massachusetts Stairlifts offers Straight Stairlifts, Curved Stairlifts, Outdoor Stairlifts and Commercial Stairlifts by Bruno Stairlifts in Burlington Massachusetts and all surrounding areas.
Call or Email Today for
FREE

no Obligation Consultation
in Burlington Massachusetts
508-475-9894
Central Massachusetts Stairlift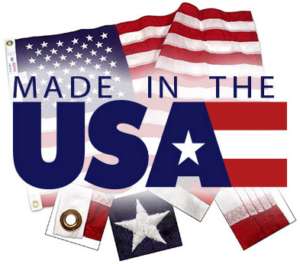 Central Massachusetts Stairlift offers a greater Quality of Life with a BRUNO Stairlift in Burlington Massachusetts and all surrounding areas.
Enjoy your home without the worry of your stairs. At Central Massachusetts Stairlift company we can provide stairlifts that allow you to retain both your safety and independence.
BEST Stairlift Products in Burlington : We feature the full line of Bruno Stair Lifts to meet every need. These are the premium stairlifts in the industry and the only ones made in the U.S.A. Bruno stairlifts meet all of the following standards: FDA, UL, ASME 18.1 and ISO 9001. Bruno offers the best warranty in the business.
BEST Stairlifts Service in Burlington : We are a local family business supporting the Central Massachusetts Area. The same people will work with you to determine best options, do the installation and service your stairlift. We will make every effort to visit you within 24 hours of your call (Holidays excluded). We are partnered with and are fully backed by Bruno – America's market leader in stairlifts.
BEST Stairlift Pricing in Burlington :We are competitive on all of our products, pricing, and are able to offer the best prices by: limiting our advertising, having no expensive showroom (we come to you). If someone offers the same product for less than we do for a Bruno product, we guarantee to match it.
An Interesting History in Burlington Massachusetts
It is believed that Burlington takes its name from the English town of Bridlington, Yorkshire but this has never been confirmed. It was first settled in 1641 and was officially incorporated on February 28, 1799, several of the early homesteads are still standing, such as the Francis Wyman House, dating from 1666. The town is sited on the watersheds of the Ipswich, Mystic, and Shawsheen rivers. In colonial times up through the late 19th century, there was industry in the mills along Vine Brook, which runs from Lexington to Bedfordand then empties into the Shawsheen River.
Burlington is now a suburban industrial town at the junction of the Boston-Merrimack corridor, but for most of its history it was almost entirely agricultural, selling hops and rye to Boston and supplementing that income with small shoe-making shops. Early railroad expansion passed the town by (although the town was serviced by the Middlesex Turnpike), limiting its early development, and Burlington continued to cure hams for the Boston market and produce milk, fruit, and vegetables. This picture changed drastically, however, as soon as Route 128 was built. The highway kicked off an enormous expansion, and between 1955 and 1965 Burlington was the fastest growing town in the state. In one five-year period, its population tripled as residential and commercial retail development exploded creating the town's present character. Burlington has graduated many prominent athletes, including four Olympians, and others who have gone to have successful careers in the NHL, NFL, and Major League Baseball
Central Massachusetts Stairlift Offers Great Stairlift Support and Stairlift Service in Burlington Massachusetts and all surrounding area
Support Policy : Central Massachusetts Stairlift LLC provides services 7 days a week with phone support coverage during our hours of operation (9 am until 9 pm). We do installations, rental, maintenance service and repair services for Bruno products. We make every effort to answer the phone live.
Service Response : We promptly respond to any questions or issues from our customers. Many questions or issues can be explained or resolved on the phone. We prioritize service calls that may involve a safety issue or any issues that impact a customer not being able to use the lift.
Call or Email Today for

FREE

no Obligation Consultation
in Burlington Massachusetts
508-475-9894