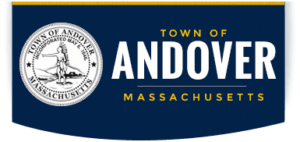 Central Massachusetts Stairlifts offers Straight Stairlifts, Curved Stairlifts, Outdoor Stairlifts and Commercial Stairlifts by Bruno Stairlifts in Andover Massachusetts and all surrounding areas.
Call or Email Today for
FREE

no Obligation Consultation
508-475-9894
Central Massachusetts Stairlift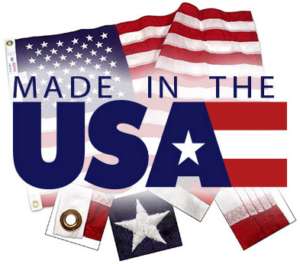 Central Massachusetts Stairlift offers a greater Quality of Life with a BRUNO Stairlift in Andover Massachusetts and all surrounding areas.
Enjoy your home without the worry of your stairs. At Central Massachusetts Stairlift company we can provide stairlifts that allow you to retain both your safety and independence.
BEST Stairlift Products in Andover : We feature the full line of Bruno Stair Lifts to meet every need. These are the premium stairlifts in the industry and the only ones made in the U.S.A. Bruno stairlifts meet all of the following standards: FDA, UL, ASME 18.1 and ISO 9001. Bruno offers the best warranty in the business.
BEST Stairlifts Service in Andover : We are a local family business supporting the Central Massachusetts Area. The same people will work with you to determine best options, do the installation and service your stairlift. We will make every effort to visit you within 24 hours of your call (Holidays excluded). We are partnered with and are fully backed by Bruno – America's market leader in stairlifts.
BEST Stairlift Pricing in Andover : We are competitive on all of our products, pricing, and are able to offer the best prices by: limiting our advertising, having no expensive showroom (we come to you). If someone offers the same product for less than we do for a Bruno product, we guarantee to match it.
An Interesting History in Andover Massachusetts
Andover was originally settled in 1636 under the Native American name of Cochichawicke, a local waterway. The community was incorporated in 1646 as the Town of Andover, named after a town in England where many of its settlers had come from. Andover is often referred to as the "Home of America."Records show that on the morning of April 19, 1775, approximately 350 Andover men marched toward Lexington. Although they did not arrive in time for the battle that day, they did go on to participate in the battle of Bunker Hill two months later and fought in subsequent skirmishes with the Redcoats during the war.Among the Andover men who were representatives to the Massachusetts Constitutional Convention of 1779–1780 were Colonel Samuel Osgood, Zebadiah Abbot, John Farnum and Samuel Phillips Jr. Phillips – who would later go on to found Phillips Academy – was later appointed by John Adams to help draft the Massachusetts state constitution.During the burning of Charlestown on June 17, 1775. Andover townspeople hiked to the top of Holt Hill to witness it. Holt Hill is the highest most geographical point in Essex County and is currently part of the Charles W. Ward Reservation.
Central Massachusetts Stairlift Offers Great Support and Service in Andover Massachusetts and all surrounding area
Support Policy : Central Massachusetts Stairlift LLC provides services 7 days a week with phone support coverage during our hours of operation (9 am until 9 pm). We do installations, rental, maintenance service and repair services for Bruno products. We make every effort to answer the phone live.
Service Response : We promptly respond to any questions or issues from our customers. Many questions or issues can be explained or resolved on the phone. We prioritize service calls that may involve a safety issue or any issues that impact a customer not being able to use the lift.
Call or Email Today for

FREE

no Obligation Consultation
508-475-9894