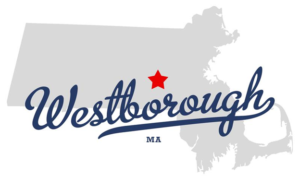 Central Massachusetts Stairlifts offers Straight Stairlifts, Curved Stairlifts, Outdoor Stairlifts and Commercial Stairlifts by Bruno Stairlifts in Westborough Massachusetts and all surrounding areas.
Call or Email Today for
FREE

no Obligation Consultation
in Westborough Massachusetts
508-475-9894
Central Massachusetts Stairlift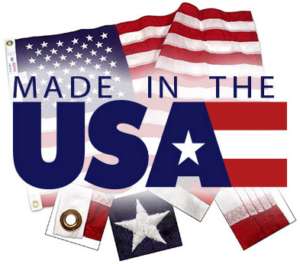 Central Massachusetts Stairlift offers a greater Quality of Life with a BRUNO Stairlift in Westborough Massachusetts and all surrounding areas.
Enjoy your home without the worry of your stairs. At Central Massachusetts Stairlift company we can provide stairlifts that allow you to retain both your safety and independence.
BEST Stairlift Products in Westborough : We feature the full line of Bruno Stair Lifts to meet every need. These are the premium stairlifts in the industry and the only ones made in the U.S.A. Bruno stairlifts meet all of the following standards: FDA, UL, ASME 18.1 and ISO 9001. Bruno offers the best warranty in the business.
BEST Stairlifts Service in Westborough : We are a local family business supporting the Central Massachusetts Area. The same people will work with you to determine best options, do the installation and service your stairlift. We will make every effort to visit you within 24 hours of your call (Holidays excluded). We are partnered with and are fully backed by Bruno – America's market leader in stairlifts.
BEST Stairlift Pricing in Westborough : We are competitive on all of our products, pricing, and are able to offer the best prices by: limiting our advertising, having no expensive showroom (we come to you). If someone offers the same product for less than we do for a Bruno product, we guarantee to match it.
An Interesting History in Westborough Massachusetts
Before recorded time, the area now known as Westborough was a well-travelled crossroads. As early as 7,000 BC, prehistoric people in dugout canoes followed the Sudbury and Assabet Rivers to their headwaters in search of quartzite for tools and weapons. From 1200 to 1600 AD, seasonal migrations brought Nipmuc Indians to hunt and fish near Cedar Swamp and Lake Hoccomocco. Using Fay Mountain as a landmark, Indians crisscrossed Westborough on well-worn paths: the old Connecticut Path leading west from Massachusetts Bay; the Narragansett Trail leading south, and the trail (along the present Milk Street) leading to Canada.
The early English explorer John Oldham followed these trails through Westborough in 1633, and settlers in search of fertile farmlands followed not long after. By late 1675, a few families had settled near Lake Chauncy, in the "west borough" of Marlborough. In November 18, 1717, Westborough was incorporated as the hundredth town in Massachusetts, populated by twenty-seven families, including Thomas Rice who had represented Marlborough in the Great and General Court. Soon large farms were carved out, mills built along the Assabet River and Jackstraw Brook, and taverns flourished. Westborough's first minister, Reverend Ebenezer Parkman, shepherded the growing town of colonists through the years toward independence from Great Britain. Forty-six minutemen from Westborough fought under Captain Edmund Brigham in the Revolutionary War.
In 1775, Northborough split off as the "north borough" of Westborough, much as Westborough split off from Marlborough some 58 years before. However, the two towns shared a meetinghouse for some time more. In 1810 the route from Boston to Worcester was straightened and improved into an official turnpike (the present Route 9), and along its Westborough route, the Wesson Tavern Common, Forbush Tavern and Nathan Fisher's store prospered. The center of commerce shifted downtown in 1824 with the arrival of the steam train through Westborough's center. The railroad brought a new era to the town industry: over the next century, local factories shipped boots and shoes, straw hats, sleighs, textiles, bicycles, and eventually abrasive products, across the nation. Westborough dairies supplied cities with milk and local greenhouses shipped out carnations, while the eight orchards found ready markets for their produce. In 1848 the State Reform School for Boys, the first publicly funded reform school in the United States, was opened on Lake Chauncy. It operated as a State reform school until 1884 at which time the newly established Westborough State Hospital took over the property. In the same year, the reform school was relocated nearby on Chauncy Street and renamed The Lyman School for Boys.
The industrial progress of the entire country is indebted to Westborough's most famous native son Eli Whitney Jr. Born in 1765, Whitney invented the cotton gin in 1795 after graduating from Yale, In 1798 he introduced mass production to the United States at his Whitney Arms Company in New Haven, Connecticut.
Central Massachusetts Stairlift Offers Great Stairlift Support and Stairlift Service in Westborough Massachusetts and all surrounding areas.
Support Policy : Central Massachusetts Stairlift LLC provides services 7 days a week with phone support coverage during our hours of operation (9 am until 9 pm). We do installations, rental, maintenance service and repair services for Bruno products. We make every effort to answer the phone live.
Service Response : We promptly respond to any questions or issues from our customers. Many questions or issues can be explained or resolved on the phone. We prioritize service calls that may involve a safety issue or any issues that impact a customer not being able to use the lift.
Call or Email Today for

FREE

no Obligation Consultation
in Westborough Masschusetts
508-475-9894