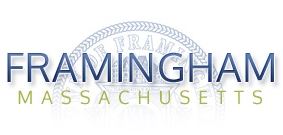 Central Massachusetts Stairlifts offers Straight Stairlifts, Curved Stairlifts, Outdoor Stairlifts and Commercial Stairlifts by Bruno Stairlifts in Framingham Massachusetts and all surrounding areas.
Call or Email Today for
FREE

no Obligation Consultation
in Framingham Massachusetts
508-475-9894
Central Massachusetts Stairlift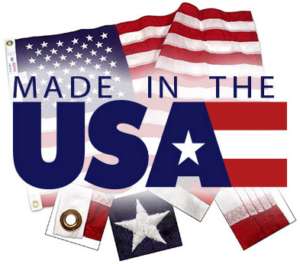 Central Massachusetts Stairlift offers a greater Quality of Life with a BRUNO Stairlift in Framingham Massachusetts and all surrounding areas.
Enjoy your home without the worry of your stairs. At Central Massachusetts Stairlift company we can provide stairlifts that allow you to retain both your safety and independence.
BEST Stairlift Products in Framingham : We feature the full line of Bruno Stair Lifts to meet every need. These are the premium stairlifts in the industry and the only ones made in the U.S.A. Bruno stairlifts meet all of the following standards: FDA, UL, ASME 18.1 and ISO 9001. Bruno offers the best warranty in the business.
BEST Stairlifts Service in Framingham : We are a local family business supporting the Central Massachusetts Area. The same people will work with you to determine best options, do the installation and service your stairlift. We will make every effort to visit you within 24 hours of your call (Holidays excluded). We are partnered with and are fully backed by Bruno – America's market leader in stairlifts.
BEST Stairlift Pricing in Framingham :: We are competitive on all of our products, pricing, and are able to offer the best prices by: limiting our advertising, having no expensive showroom (we come to you). If someone offers the same product for less than we do for a Bruno product, we guarantee to match it.
An Interesting History in Framingham Massachusetts
Framingham, sited on the ancient trail known as the Old Connecticut Path, was first settled by a European when John Stone settled on the west bank of the Sudbury River in 1647. Native American leader, Tantamous lived in the Nobscot Hill area of Framingham prior to King Philip's War in 1676. In 1660, Thomas Danforth, an official of the Bay Colony, formerly of Framlingham, Suffolk, received a grant of land at "Danforth's Farms" and began to accumulate over 15,000 acres. He strenuously resisted petitions for incorporation of the town, which was officially incorporated in 1700, following his death the previous year. Why the "L" was dropped from the new town's name is not known. The first church was organized in 1701, the first teacher was hired in 1706, and the first permanent schoolhouse in 1716.
On February 22, 1775, the British general Thomas Gage sent two officers and an enlisted man out of Boston to survey the route to Worcester, Massachusetts. In Framingham, those spies stopped at Buckminster's Tavern. They watched the town militia muster outside the building, impressed with the men's numbers but not their discipline. Though "the whole company" came into the tavern after their drill, the officers managed to remain undetected and continued on their mission the next day. Gage did not order a march along that route, instead ordering troops to Concord, Massachusetts, on April 18–19. Framingham sent two militia companies totaling about 130 men into the Battles of Lexington and Concord that followed, one of those men was wounded.In the years prior to the American Civil War, Framingham was an annual gathering-spot for members of the abolitionist movement. Each Independence Day from 1854 to 1865, the Massachusetts Anti-Slavery Society held a rally in a picnic area called Harmony Grove near what is now downtown Framingham. At the 1854 rally, William Lloyd Garrison burned copies of the Fugitive Slave Law of 1850, judicial decisions enforcing it, and the United States Constitution. Other prominent abolitionists present that day included William Cooper Nell, Sojourner Truth, Wendell Phillips, Lucy Stone, and Henry David Thoreau.During the postWorld War II baby boom, Framingham, like many other suburban areas, experienced a large increase in population and housing. Much of the housing constructed during that time consisted of split-level and ranch-style houses.
Framingham is known for the Framingham Heart Study, as well as for the Dennison Manufacturing Company, which was founded in 1844 as a jewelry and watch box manufacturing company by Aaron Lufkin Dennison, who became the pioneer of the American System of Watch Manufacturing at the nearby Waltham Watch Company. His brother Eliphalet Whorf Dennison developed the company into a sizable industrial complex which merged in 1990 into Avery Dennison, with headquarters in Pasadena, California, and active corporate offices in the town.In 2000, Framingham celebrated its Tercentennial. On January 1, 2018, Framingham became a city and Yvonne M. Spicer was inaugurated as its first mayor, thus becoming the first popularly elected African-American woman mayor in Massachusetts.
Support Policy : Central Massachusetts Stairlift LLC provides services 7 days a week with phone support coverage during our hours of operation (9 am until 9 pm). We do installations, rental, maintenance service and repair services for Bruno products. We make every effort to answer the phone live.
Service Response : We promptly respond to any questions or issues from our customers. Many questions or issues can be explained or resolved on the phone. We prioritize service calls that may involve a safety issue or any issues that impact a customer not being able to use the lift.
Call or Email Today for

FREE

no Obligation Consultation
in Framingham Masschusetts
508-475-9894