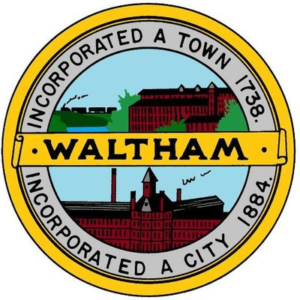 Central Massachusetts Stairlifts offers Straight Stairlifts, Curved Stairlifts, Outdoor Stairlifts and Commercial Stairlifts by Bruno Stairlifts in Waltham Massachusetts and all surrounding areas.
Call or Email Today for
FREE

no Obligation Consultation
in Waltham Massachusetts
508-475-9894
Central Massachusetts Stairlift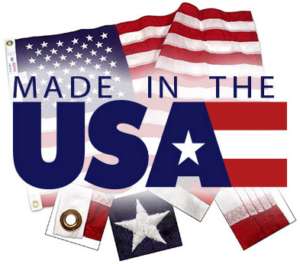 Central Massachusetts Stairlift offers a greater Quality of Life with a BRUNO Stairlift in Waltham Massachusetts and all surrounding areas.
Enjoy your home without the worry of your stairs. At Central Massachusetts Stairlift company we can provide stairlifts that allow you to retain both your safety and independence.
BEST Stairlift Products in Waltham : We feature the full line of Bruno Stair Lifts to meet every need. These are the premium stairlifts in the industry and the only ones made in the U.S.A. Bruno stairlifts meet all of the following standards: FDA, UL, ASME 18.1 and ISO 9001. Bruno offers the best warranty in the business.
BEST Stairlifts Service in Waltham : We are a local family business supporting the Central Massachusetts Area. The same people will work with you to determine best options, do the installation and service your stairlift. We will make every effort to visit you within 24 hours of your call (Holidays excluded). We are partnered with and are fully backed by Bruno – America's market leader in stairlifts.
BEST Stairlift Pricing in Waltham : We are competitive on all of our products, pricing, and are able to offer the best prices by: limiting our advertising, having no expensive showroom (we come to you). If someone offers the same product for less than we do for a Bruno product, we guarantee to match it.
An Interesting History in Waltham Massachusetts
Waltham was first settled in 1634 as part of Watertown and was officially incorporated as a separate town in 1738. Waltham had no recognizable town center until the 1830s, when the nearby Boston Manufacturing Company gave the town the land that now serves as its central square. In the early 19th century, Francis Cabot Lowell and his friends and colleagues established in Waltham the Boston Manufacturing Company the first integrated textile mill in the United States, with the goal of eliminating the problems of co-ordination, quality control, and shipping inherent in the subcontracting based textile industry. The Waltham Lowell system of production derives its name from the city and the founder of the mill. The city is home to a number of large estates, including Gore Place, a mansion built in 1806 for former Massachusetts governor Christopher Gore, the Robert Treat Paine Estate, a residence designed by architect Henry Hobson Richardson and landscape architect Frederick Law Olmsted for philanthropist Robert Treat Paine, Jr. (1810–1905), and the Lyman Estate, a 400-acre estate built in 1793 by Boston merchant Theodore Lyman.
In 1857, The Waltham Model 1857, was a watch made by the American Watch Company in the city of Waltham, Massachusetts, in the United States of America. In the late 19th and early 20th century, Waltham was home to the brass era automobile manufacturer Metz, where the first production motorcycle in the U.S. was built. Another first in Waltham industrial history involves the method to mass-produce the magnetron tube, invented by Percy Spencer at Raytheon. During World War II, the magnetron tube technology was applied to radar. Later, magnetron tubes were used as components in microwave ovens. Waltham was also the home of the Walter E. Fernald State School, the western hemisphere's oldest publicly funded institution serving people with developmental disabilities. The storied and controversial history of the institution has long been covered by local and at times, national media.
Central Massachusetts Stairlift Offers Great Stairlift Support and Stairlift Service in Waltham Massachusetts and all surrounding areas.
Support Policy : Central Massachusetts Stairlift LLC provides services 7 days a week with phone support coverage during our hours of operation (9 am until 9 pm). We do installations, rental, maintenance service and repair services for Bruno products. We make every effort to answer the phone live.
Service Response : We promptly respond to any questions or issues from our customers. Many questions or issues can be explained or resolved on the phone. We prioritize service calls that may involve a safety issue or any issues that impact a customer not being able to use the lift.
Call or Email Today for

FREE

no Obligation Consultation
in Waltham Masschusetts
508-475-9894