Central Massachusetts Stairlifts offers Straight Stairlifts, Curved Stairlifts, Outdoor Stairlifts and Commercial Stairlifts by Bruno Stairlifts in Milford Massachusetts and all surrounding areas.
Call or Email Today for
FREE

no Obligation Consultation
in Milford Massachusetts
508-475-9894
Central Massachusetts Stairlift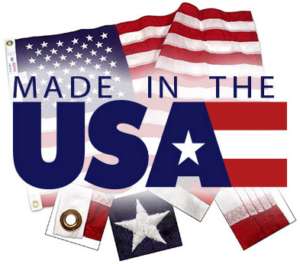 Central Massachusetts Stairlift offers a greater Quality of Life with a BRUNO Stairlift in Milford Massachusetts and all surrounding areas.
Enjoy your home without the worry of your stairs. At Central Massachusetts Stairlift company we can provide stairlifts that allow you to retain both your safety and independence.
BEST Stairlift Products in Milford :We feature the full line of Bruno Stair Lifts to meet every need. These are the premium stairlifts in the industry and the only ones made in the U.S.A. Bruno stairlifts meet all of the following standards: FDA, UL, ASME 18.1 and ISO 9001. Bruno offers the best warranty in the business.
BEST Stairlifts Service in Milford : We are a local family business supporting the Central Massachusetts Area. The same people will work with you to determine best options, do the installation and service your stairlift. We will make every effort to visit you within 24 hours of your call (Holidays excluded). We are partnered with and are fully backed by Bruno – America's market leader in stairlifts.
BEST Stairlift Pricing in Milford :We are competitive on all of our products, pricing, and are able to offer the best prices by: limiting our advertising, having no expensive showroom (we come to you). If someone offers the same product for less than we do for a Bruno product, we guarantee to match it.
An Interesting History in Milford Massachusetts
Milford was first settled in 1662 as a part of Mendon. The King Philip's War destroyed the town in 1676, but settlers returned in 1680. The Mill River flows through Milford and had several conspicuous fords that were familiar to the Native Americans, and used by the early white settlers. These "mill (river) fords" gave Milford its name. Milford was incorporated April 11, 1780 and the first Town Hall built in 1819, a brick structure later named the Town House School. The Milford Town Hall was built in 1854 by architect Thomas Silloway.
Milford is renowned for its pink Milford granite, discovered in 1870. Milford quarries fueled the local economy until about 1940. The granite has been used for local buildings such as Memorial Hall, the Bancroft Memorial Library in Hopedale, Worcester City Hall, and the Boston Public Library. Other notable buildings include the original Pennsylvania Station in New York City, the main post office in New York City, and most recently the Singapore Changi Airport in 2002. The Battle Monument at West Point is also made of Milford granite, and is reputed to be the largest column of polished granite in the Western Hemisphere. The Milford Hospital was donated in 1903 by Governor Eben Sumner Draper. Today, the health care facility exists as the Milford Regional Medical Center. In January 2008, the Center opened a cancer treatment facility with the Dana Farber Cancer Institute. The Center is affiliated with UMass Medical Center as a teaching hospital. In 2015 the hospital completed a $54 million expansion project that created a new emergency department and updated the intensive care unit, as well as patient rooms.
Central Massachusetts Stairlift Offers Great Stairlift Support and Stairlift Service in Milford Massachusetts and all surrounding areas.
Support Policy : Central Massachusetts Stairlift LLC provides services 7 days a week with phone support coverage during our hours of operation (9 am until 9 pm). We do installations, rental, maintenance service and repair services for Bruno products. We make every effort to answer the phone live.
Service Response : We promptly respond to any questions or issues from our customers. Many questions or issues can be explained or resolved on the phone. We prioritize service calls that may involve a safety issue or any issues that impact a customer not being able to use the lift.
Call or Email Today for

FREE

no Obligation Consultation
in Milford Masschusetts
508-475-9894