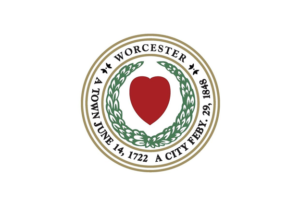 Central Massachusetts Stairlifts offers Straight Stairlifts, Curved Stairlifts, Outdoor Stairlifts and Commercial Stairlifts by Bruno Stairlifts in Worcester Massachusetts and all surrounding areas.
Call or Email Today for
FREE

no Obligation Consultation
in Worcester Massachusetts
508-475-9894
Central Massachusetts Stairlift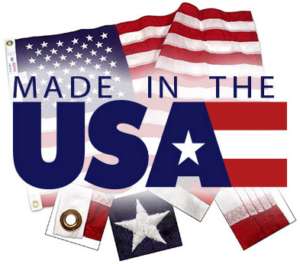 Central Massachusetts Stairlift offers a greater Quality of Life with a BRUNO Stairlift in Worcester Massachusetts and all surrounding areas.
Enjoy your home without the worry of your stairs. At Central Massachusetts Stairlift company we can provide stairlifts that allow you to retain both your safety and independence.
BEST Stairlift Products in Worcester : We feature the full line of Bruno Stair Lifts to meet every need. These are the premium stairlifts in the industry and the only ones made in the U.S.A. Bruno stairlifts meet all of the following standards: FDA, UL, ASME 18.1 and ISO 9001. Bruno offers the best warranty in the business.
BEST Stairlifts Service in Worcester : We are a local family business supporting the Central Massachusetts Area. The same people will work with you to determine best options, do the installation and service your stairlift. We will make every effort to visit you within 24 hours of your call (Holidays excluded). We are partnered with and are fully backed by Bruno – America's market leader in stairlifts.
BEST Stairlift Pricing in Worcester : We are competitive on all of our products, pricing, and are able to offer the best prices by: limiting our advertising, having no expensive showroom (we come to you). If someone offers the same product for less than we do for a Bruno product, we guarantee to match it.
An Interesting History in Worcester Massachusetts
In the late 20th century Worcester's economy began to recover as the city expanded into biotechnology and healthcare fields. The UMass Medical School has become a leader in biomedical research and the Massachusetts Biotechnology Research Park has become a center of medical research and development. Worcester hospitals Saint Vincent Hospital and UMass Memorial Health Care have become two of the largest employers in the city. Worcester's many colleges, including the College of the Holy Cross, Worcester Polytechnic Institute, Clark University, UMass Medical School, Assumption College, MCPHS University, Becker College, and Worcester State University, attract many students to the area and help drive the new economy. In December 3, 1999 a homeless man and his girlfriend accidentally started a five-alarm fire at the Worcester Cold Storage & Warehouse Company. The fire took the lives of six firemen and drew national attention as one of the worst firefighting tragedies in the late 20th century. President Bill Clinton, Vice President Al Gore and other local and national dignitaries attended the funeral service and memorial program in Worcester.
In recent decades, a renewed interest in the city's downtown has brought new investment and construction to Worcester. A Convention Center was built along the DCU Center arena in downtown Worcester in 1997. In 2000, Worcester's Union Station reopened after 25 years of neglect and a $32 million renovation. Hanover Insurance helped fund a multimillion-dollar renovation to the old Franklin Square Theater into the Hanover Theatre for the Performing Arts.[28] In 2000, the Massachusetts College of Pharmacy and Health Sciences built a new campus in downtown Worcester. In 2007 WPI opened the first facility in their new Gateway Park center in Lincoln Square. In 2004, Berkeley Investments proposed demolishing the old Worcester Center Galleria for a new mixed-used development called City Square. The ambitious project looked to reconnect old street patterns while creating a new retail, commercial and living destination in the city. After struggling to secure finances for a number of years Hanover Insurance took over the project and demolition began on September 13, 2010. Unum Insurance and the Saint Vincent Hospital leased into the project and both facilities opened in 2013. The new Front Street opened on December 31, 2012.
Central Massachusetts Stairlift Offers Great Stairlift Support and Stairlift Service in Worcester Massachusetts and all surrounding areas.
Support Policy : Central Massachusetts Stairlift LLC provides services 7 days a week with phone support coverage during our hours of operation (9 am until 9 pm). We do installations, rental, maintenance service and repair services for Bruno products. We make every effort to answer the phone live.
Service Response : We promptly respond to any questions or issues from our customers. Many questions or issues can be explained or resolved on the phone. We prioritize service calls that may involve a safety issue or any issues that impact a customer not being able to use the lift.
Call or Email Today for

FREE

no Obligation Consultation
in Worcester Masschusetts
508-475-9894