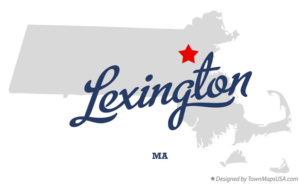 Central Massachusetts Stairlifts offers Straight Stairlifts, Curved Stairlifts, Outdoor Stairlifts and Commercial Stairlifts by Bruno Stairlifts in Lexington Massachusetts and all surrounding areas.
Call or Email Today for
FREE

no Obligation Consultation
in Lexington Massachusetts
508-475-9894
Central Massachusetts Stairlift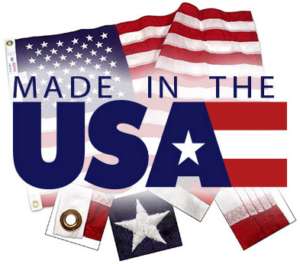 Central Massachusetts Stairlift offers a greater Quality of Life with a BRUNO Stairlift in Lexington Massachusetts and all surrounding areas.
Enjoy your home without the worry of your stairs. At Central Massachusetts Stairlift company we can provide stairlifts that allow you to retain both your safety and independence.
BEST Stairlift Products in Lexington :We feature the full line of Bruno Stair Lifts to meet every need. These are the premium stairlifts in the industry and the only ones made in the U.S.A. Bruno stairlifts meet all of the following standards: FDA, UL, ASME 18.1 and ISO 9001. Bruno offers the best warranty in the business.
BEST Stairlifts Service in Lexington : We are a local family business supporting the Central Massachusetts Area. The same people will work with you to determine best options, do the installation and service your stairlift. We will make every effort to visit you within 24 hours of your call (Holidays excluded). We are partnered with and are fully backed by Bruno – America's market leader in stairlifts.
BEST Stairlift Pricing in Lexington ::We are competitive on all of our products, pricing, and are able to offer the best prices by: limiting our advertising, having no expensive showroom (we come to you). If someone offers the same product for less than we do for a Bruno product, we guarantee to match it.
An Interesting History in Lexington Massachusetts
Lexington was first settled circa 1642 as part of Cambridge, Massachusetts. What is now Lexington was then incorporated as a parish, called Cambridge Farms, in 1691. This allowed them to have a separate church and minister, but were still under jurisdiction of the Town of Cambridge. Lexington was incorporated as a separate town in 1713. It was then that it got the name Lexington.[4] How it received its name is the subject of some controversy. Some people believe that it was named in honor of Lord Lexington, an English peer.Some, on the other hand, believe that it was named after Lexington (which was pronounced and is today spelled Laxton) in Nottinghamshire, England.In the early colonial days, Vine Brook, which runs through Lexington, Burlington, and Bedford, and then empties into the Shawsheen River, was a focal point of the farming and industry of the town. It provided for many types of mills, and in the 20th Century, for farm irrigation.For decades, Lexington grew modestly while remaining largely a farming community, providing Boston with much of its produce. It always had a bustling downtown area, which remains to this day. Lexington began to prosper, helped by its proximity to Boston, and having a rail line (originally the Lexington and West Cambridge Railroad, later the Boston and Maine Railroad) service its citizens and businesses, beginning in 1846 (turned into a bikeway in 1992). For many years, East Lexington was considered a separate village from the rest of the town, though it still had the same officers and Town Hall. Most of the farms of Lexington became housing developments by the end of the 1960s.
Lexington, as well as many of the towns along the Route 128 corridor, experienced a jump in population in the 1960s and 70s, due to the high-tech boom. Property values in the town soared, and the school system became nationally recognized for its excellence. On April 19, 1775, what many regard as the first battle of the American Revolutionary War was a battle at Lexington. After the rout, the British march on toward Concord where the militia had been allowed time to organize at the Old North Bridge and turn back the British and prevent them from capturing and destroying the militia's arms stores.Lexington was the Cold War location of the USAF "Experimental SAGE Subsector" for testing a prototype IBM computer that arrived in July 1955 for development of a computerized "national air defense network"(the namesake "Lexington Discrimination System" for incoming ICBM warheads was developed in the late 1960s).
Central Massachusetts Stairlift Offers Great Stairlift Support and Stairlift Service in Lexington Massachusetts and all surrounding areas.
Support Policy : Central Massachusetts Stairlift LLC provides services 7 days a week with phone support coverage during our hours of operation (9 am until 9 pm). We do installations, rental, maintenance service and repair services for Bruno products. We make every effort to answer the phone live.
Service Response : We promptly respond to any questions or issues from our customers. Many questions or issues can be explained or resolved on the phone. We prioritize service calls that may involve a safety issue or any issues that impact a customer not being able to use the lift.
Call or Email Today for

FREE

no Obligation Consultation
in Lexington Masschusetts
508-475-9894