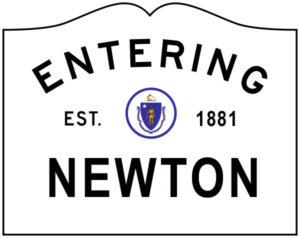 Central Massachusetts Stairlifts offers Straight Stairlifts, Curved Stairlifts, Outdoor Stairlifts and Commercial Stairlifts by Bruno Stairlifts in Newton Massachusetts and all surrounding areas..
Call or Email Today for
FREE

no Obligation Consultation
in Newton Massachusetts
508-475-9894
Central Massachusetts Stairlift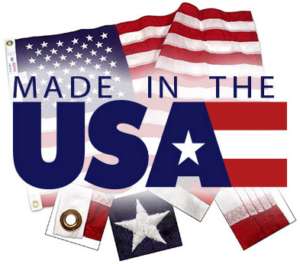 Central Massachusetts Stairlift offers a greater Quality of Life with a BRUNO Stairlift in Newton Massachusetts and all surrounding areas.
Enjoy your home without the worry of your stairs. At Central Massachusetts Stairlift company we can provide stairlifts that allow you to retain both your safety and independence.
BEST Stairlift Products in Newton : We feature the full line of Bruno Stair Lifts to meet every need. These are the premium stairlifts in the industry and the only ones made in the U.S.A. Bruno stairlifts meet all of the following standards: FDA, UL, ASME 18.1 and ISO 9001. Bruno offers the best warranty in the business.
BEST Stairlifts Service in Newton : We are a local family business supporting the Central Massachusetts Area. The same people will work with you to determine best options, do the installation and service your stairlift. We will make every effort to visit you within 24 hours of your call (Holidays excluded). We are partnered with and are fully backed by Bruno – America's market leader in stairlifts.
BEST Stairlift Pricing in Newton : We are competitive on all of our products, pricing, and are able to offer the best prices by: limiting our advertising, having no expensive showroom (we come to you). If someone offers the same product for less than we do for a Bruno product, we guarantee to match it.
An Interesting History in Newton Massachusetts
Newton was settled in 1630 as part of "the newe towne", which was renamed Cambridge in 1638. Roxbury minister John Eliot convinced the Native American people of Nonantum, a sub-tribe of the Massachusett led by a sachem named Waban, to relocate to Natick in 1651, fearing that they would be exploited by colonists. Newton was incorporated as a separate town, known as Cambridge Village, in 1688, then renamed Newton in 1691, and finally Newton in 1766. It became a city in 1873. Newton is known as The Garden City.
In Reflections in Bullough's Pond, Newton historian Diana Muir describes the early industries that developed in the late 18th and early 19th centuries in a series of mills built to take advantage of the water power available at Newton Upper Falls and Newton Lower Falls. Snuff, chocolate, glue, paper and other products were produced in these small mills but, according to Muir, the water power available in Newton was not sufficient to turn Newton into a manufacturing city, although it was, beginning in 1902, the home of the Stanley Motor Carriage Company, the maker of the Stanley Steamer. Newton, according to Muir, became one of America's earliest commuter suburbs. The Boston and Worcester, one of America's earliest railroads, reached West Newton in 1834. Wealthy Bostonian businessmen took advantage of the new commuting opportunity offered by the railroad, building gracious homes on erstwhile farmland of West Newton hill and on Commonwealth street. Muir points out that these early commuters needed sufficient wealth to employ a groom and keep horses, to drive them from their hilltop homes to the station. Further suburbanization came in waves.
One wave began with the streetcar lines that made many parts of Newton accessible for commuters in the late nineteenth century. The next wave came in the 1920s when automobiles became affordable to a growing upper middle class. Even then, however, Oak Hill continued to be farmed, mostly market gardening, until the prosperity of the 1950s made all of Newton more densely settled. Newton is not a typical "commuter suburb" since many people who live in Newton do not work in downtown Boston. Most Newtonites work in Newton and other surrounding cities and towns. The city has two symphony orchestras, the New Philharmonia Orchestra of Massachusetts and the Newton Symphony Orchestra. Each April on Patriots Day, the Boston Marathon is run through the city, entering from Wellesley on Route 16 (Washington Street) where runners encounter the first of the four infamous Newton Hills. It then turns right onto Route 30(Commonwealth Avenue) for the long haul into Boston. There are two more hills before reaching Centre Street, and then the fourth and most infamous of all, Heartbreak Hill, rises shortly after Centre Street. Residents and visitors line the race route along Washington Street and Commonwealth Avenue to cheer the runners.
Central Massachusetts Stairlift Offers Great Stairlift Support and Stairlift Service in Newton Massachusetts and all surrounding areas.
Support Policy : Central Massachusetts Stairlift LLC provides services 7 days a week with phone support coverage during our hours of operation (9 am until 9 pm). We do installations, rental, maintenance service and repair services for Bruno products. We make every effort to answer the phone live.
Service Response : We promptly respond to any questions or issues from our customers. Many questions or issues can be explained or resolved on the phone. We prioritize service calls that may involve a safety issue or any issues that impact a customer not being able to use the lift.
Call or Email Today for

FREE

no Obligation Consultation
in Newton Masschusetts
508-475-9894