Central Massachussetts Stairlifts offers Straight Stairlifts, Curved Stairlifts, Outdoor Stairlifts and Commercial Stairlifts by Bruno Stairlifts in Central Massachssetts, Greater Boston Massachussetts and all surrounding areas.
Call or Email Today for FREE no Obligation Consultation

508-475-9894
Bruno Outdoor stair chairs offer industry-leading performance.
Elite Outdoor Straight Stairlift
Model: SRE-2010E
Bruno's Outdoor Elite stairlift lets you enjoy your yard safely. Designed to withstand varying climates, Bruno's outdoor stairlift combines easy function with sturdy design. A lightweight cover travels with the chairlift and protects it when not in use. Count on Bruno Outdoor Elite stairlifts year round.
Receive a free outdoor stairlift quote from your local Bruno dealer. Hear why Bruno earns excellent stairlift reviews!
Bruno's Extreme-Weather Outdoor Straight Stairlift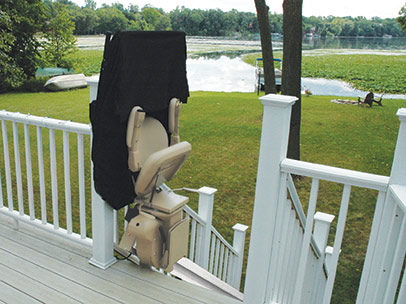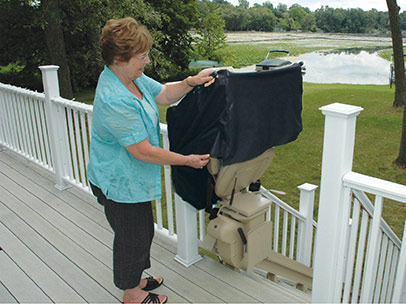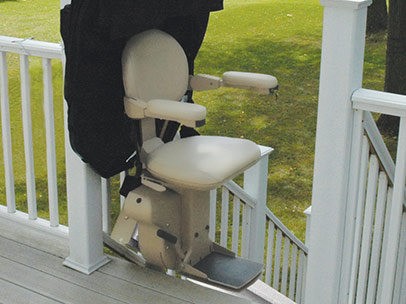 Product Highlights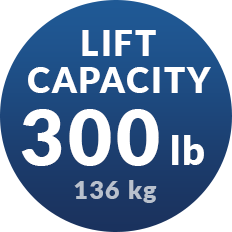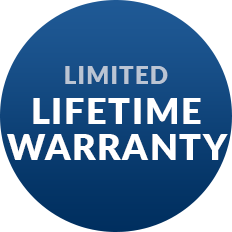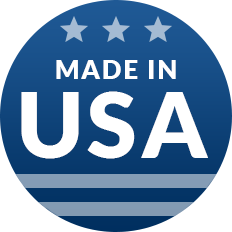 Marine-grade vinyl padded seat and armrest
Performance tested 0°F-125° F (-15°C – 52°C
Designed for maximum open space on steps
Anodized aluminum rail with covered gear rack
Water-proof cover travels with chair for weather protection
Extended rail lengths available
Reliable performance even in a power outage
Offset swivel seat; flip-up arms; folding footrest/seat

Specs
Standard seat pad size: 17.5 in wide x 15 in deep (445 x 381)
Standard footrest size: 10 in long x 9 in deep (254 mm x 229 mm)
Adjustable width armrests: Up to 21.75 in (552mm) between arms

Power
Two 12-volt batteries

Safety
Obstruction sensors
Seat belt
Offset swivel seat